Castiel Carter presents his first VERSUS collection, a line inspired by urbanwear-style dress codes, which combines elegance and sobriety on the one hand and extravagance on the other. Two facets of the brand's identity that come together to form its DNA. This collection was born from a daring vision of its creator driven by a desire to shake up codes and offer his artistic universe. Discover the brand's iconic models that embody the brand's creativity.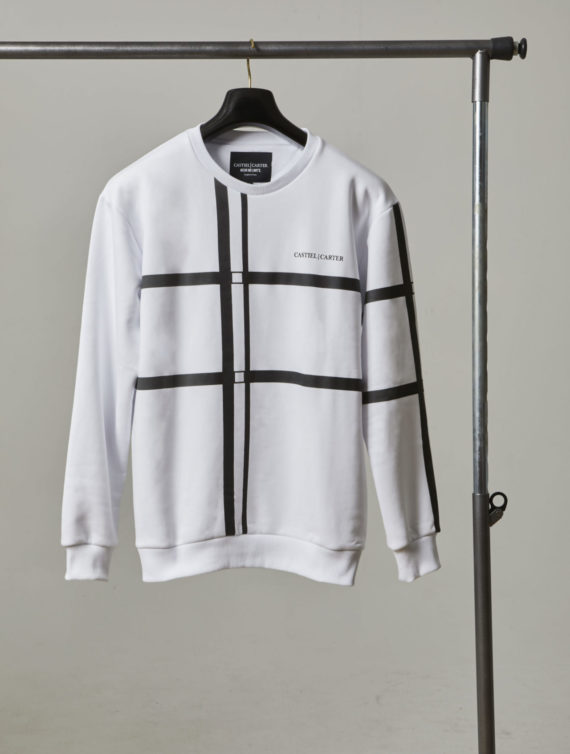 Ode to sobriety and elegance in all its forms. The uniqueness of the creations, made from the most noble fabrics, colors on neutral tones and embellished by a unique design to offer an optimal experience.
The collection presents this very first iconic model of the brand with a sober and refined style which is dressed in a set of black degraded lines on a white background all along the garment. The Castiel Carter logo in print completes the set.
Rebel and provocative outfits designed for all those who dare and are looking for outfits that go off the beaten track. A crazy universe that offers an original range from which this Stars model comes. The preferred colors range from black to white through gold.
This iconic women's garment from the brand that combines both comfort and aesthetics is embellished with golden stellar stars of different sizes sublimated on a polyester fabric.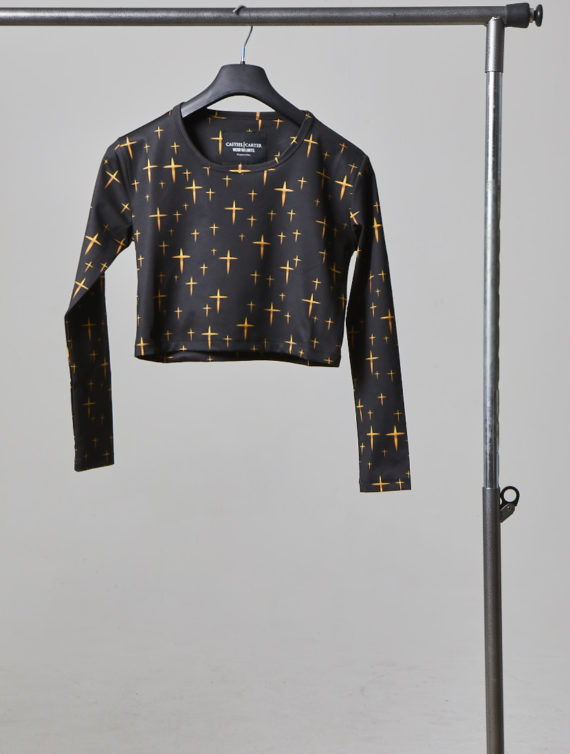 Manufacturing process and quality control
From reflection to design
All our models are imagined and drawn in our premises from a blank sheet of paper, to give a unique aesthetic aspect to each of our clothes and to constantly reinvent themselves.
We concentrate a lot of time and effort in the choice of materials, embroidery, design and colors for a sought-after and harmonious result. Far from seeking profitability, our attention to detail continually pushes us to favor quality over quantity.
Bringing our creations to life: the manufacturing stage
We attach great importance to this crucial design stage, which is why we make it a point of honor to work with partners who are scrupulously chosen for the rigor and thoroughness of their work.
In our desire to offer a product to match our customers, we participate in each stage of creation: from the choice of fabrics and dyeing, through the installation of the design and the logo, and finally by the final assembly.
Quality and careful work over all
The clothes produced go through a double verification process: once at our partners's premises and another at our own premises.
Every details counts for us and this is the reason why we systematically retouch in our premises the products which do not comply with our quality requirements a specialized and hig.